Our Location
47 Sanders Lane, Gloucester, GL2 9MB
Opening Times
7 days a week: 24 hours
Conservatory Roof Conversions in Gloucester
We carry out high quality conservatory roof conversions in Gloucester. Our range of conservatory roofs allow homeowners in Gloucester to outfit their conservatory with a high-performance option, or enhance their current conservatory with a professionally installed replacement roof. Whatever your needs, we can accommodate to our usual high standard.
As the experts in conservatory roof conversions in Gloucester, we ensure your roof is fitted as quickly and as professionally as possible. This will allow you to enjoy your new home improvements much sooner, stress-free. We always strive to offer you the best service available, every time.
We offer a comprehensive range of additions and customisation options for your conservatory roofs, allowing you to tailor your roof to perfectly suit the requirements and aesthetic of your home. We're confident you'll find the perfect conservatory roof for you, your budget and your property.

Top Quality
With Roofing and Building Solutions we complete every project on time to the agreed price. Your job is our priority.

Great Service
We offer a national contractor service for local contractor prices – giving you excellent value for money!

Dedicated Team
We have a fully dedicated team prepared to quote within 48 hours. All roofers are fully employed.
Amazing Insulating Properties
Replacing or converting your conservatory roof will bring your conservatory back to life and transform it into a wonderful living space.
We offer the highest quality replacement conservatory roofs and a range of new conservatory roof ideas including:
Tiled conservatory roof
Ultraframe conservatory roof
Conservatory Roof Insulation
Lightweight Conservatory Roof
Conservatory Roof Systems
All of our replacement conservatory roofs are beautiful to look at (seeing is believing) and have excellent insulation performance, to help control the room temperature regardless of the weather.
Choice of Internal Finishes.
Comfortable all Year round living space.
Warmer in Winter and cooler in summer with no sun glare.
Achieves excellent insulation properties using kingspan insulation.
Optional roof ventilation.
Endless lighting configurations.
Free Survey and Quotation.
Fully Insured and Qualified.
Honest and Reliable.
Our experienced and professional team will work quickly to get the job finished so you can start enjoying your newly-rejuvenated conservatory.
Quick, clean and tidy! The installation can be complete in as little as three days.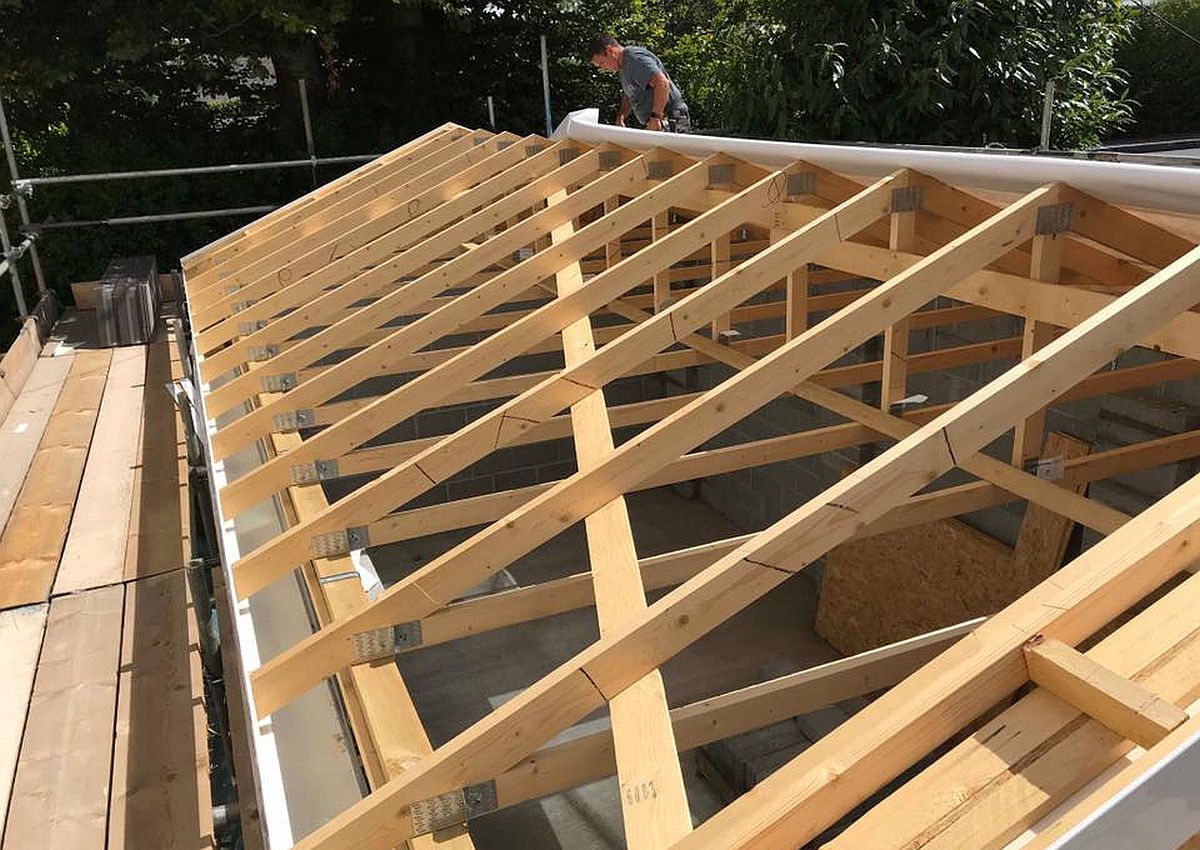 Roofing and Building Solutions has over 20 years experience.



NVQ trained in slating and tiling.

SIG Design & Technology Accredited Contractor.

Approved installer of CrysticROOF Premier.

Approved installer of IKO Armourplan.

Approved installer of Hydrostop EU AH 25 Liquid Waterproof System.
Fascias & guttering
Find out more about our fantastic range of Fascias, soffits & guttering.
Flat Roofing
All aspects of flat roofing undertaken, including firestone rubber roofing
Garage Roofing
Specialists in garage roofing including new roofs and re-roofing jobs.
Felt Roofing
Step up felt roofing project by Roofing and Building Solutions.
If you require the services of a highly reliable, time-served roofer in Gloucester or the surrounding areas, then contact us today. Alternatively, complete the contact form provided and we will be in touch as soon as possible.